Game of Thrones fan?
If you've been anxiously watching the much-debated final season of fantasy television series Games of Thrones – which concludes tonight – it doesn't have to be goodbye.
Loyal fans of the hit television show have been as enthralled by the plot twists and long-running character development as they have been by the breathtaking scenery and architecture that have served as the backdrop to scenes of embittered feuding, feverish passion and often gratuitous bloodshed.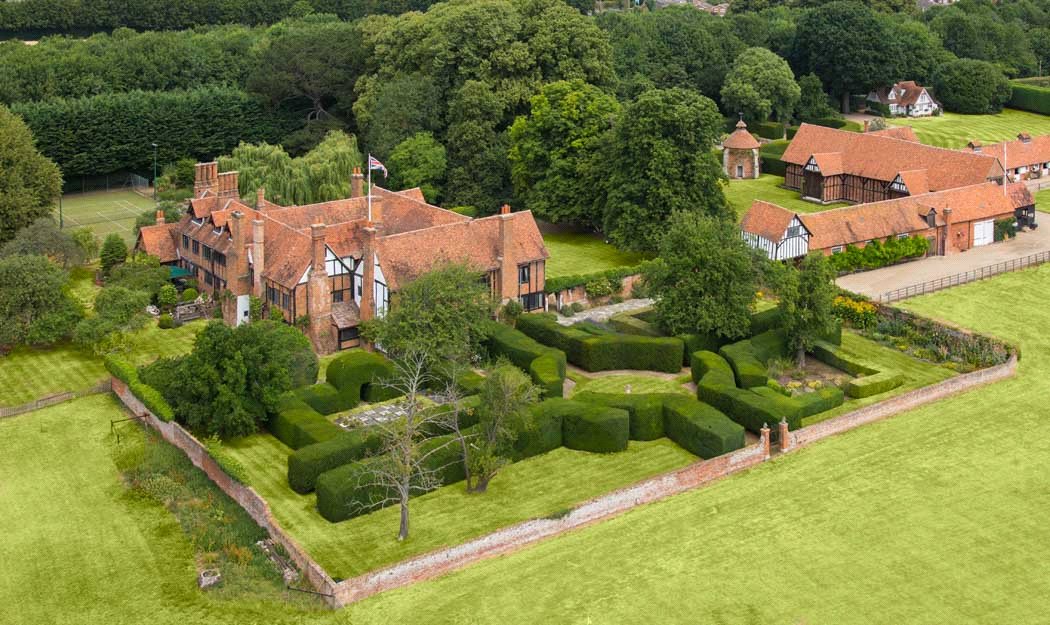 Left disappointed or purged by cathartis, those that have invested a significant quota of their lives watching the eight-year epic, can claim their very own corner of King's Landing or Winterfell if they pitch their family crest at this nine-bedroom 15th Century historic manor in the Berkshire countryside their home – House Ockwells, if you will.
Framed in timber, characterised by herringbone brickwork and fanning out from an internal courtyard, Ockwells Manor is made for filming with the impressive Great Hall wrapped by a minstrel's gallery lending itself particularly well to Medieval banquets and thickening plots of ascent or demise. There's also room for an Iron Throne, should casual role play take on a more serious tone.
Although updated to reflect modern tastes, the house remains faithful to its 15th Century roots with dramatic oak panelling, vast stone fireplaces and stunning stained glass windows impressive reminders of a by-gone era of stately pile building.
Seemingly made for grand entrances or exits, a wonderful Jacobean oak staircase forms the spine of Ockwells Manor. Thickly decorated in traditional, moody velvets, heavy drapery and period-style furniture, there is an opportunity here for new owners to put their own stamp on interior design.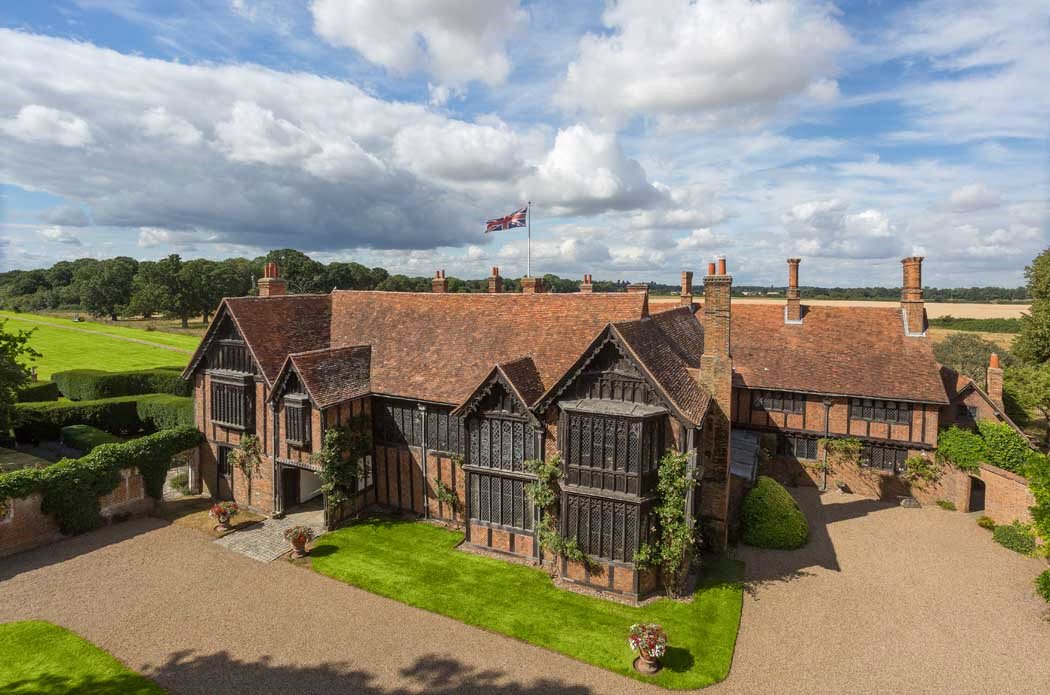 To the south of the manor is a beautiful topiaried garden enclosed within a listed brick wall. This garden operates as a series of enclosures, one of which is laid out as a chess garden. The eastern elevation overlooks a lawned courtyard where a secondary entrance gives separate access onto the lane. Further to the north is a swimming pool, ornamental pond and tennis court.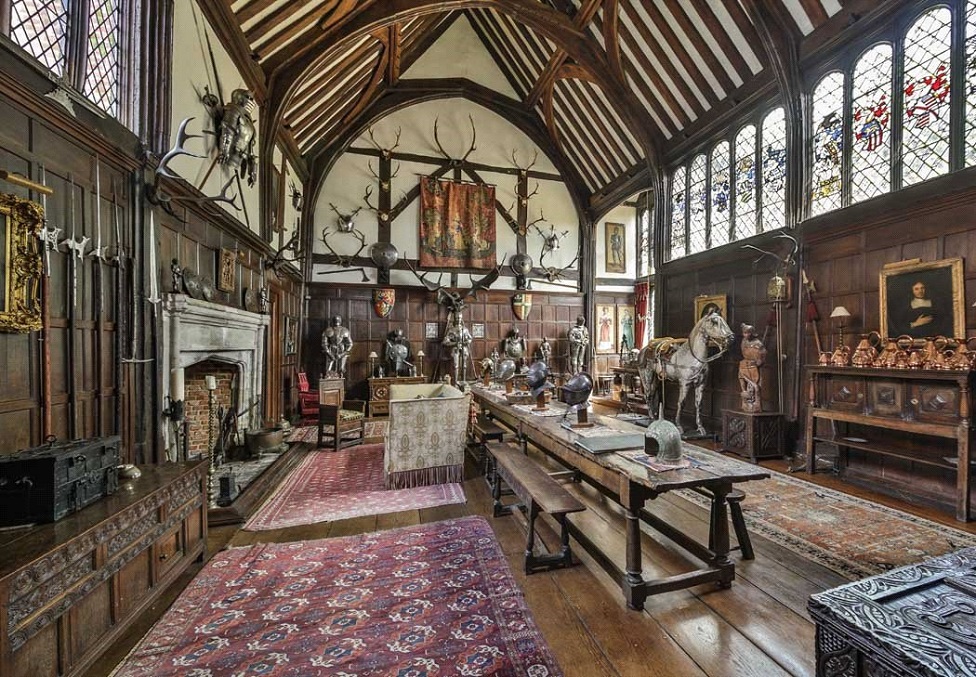 The property is sold with numerous outbuildings and secondary accommodation. Keen equestrians will be particularly impressed by the main paddock with circular riding track and on-site stabling. There are three further paddocks and a polo pitch to the south of the house.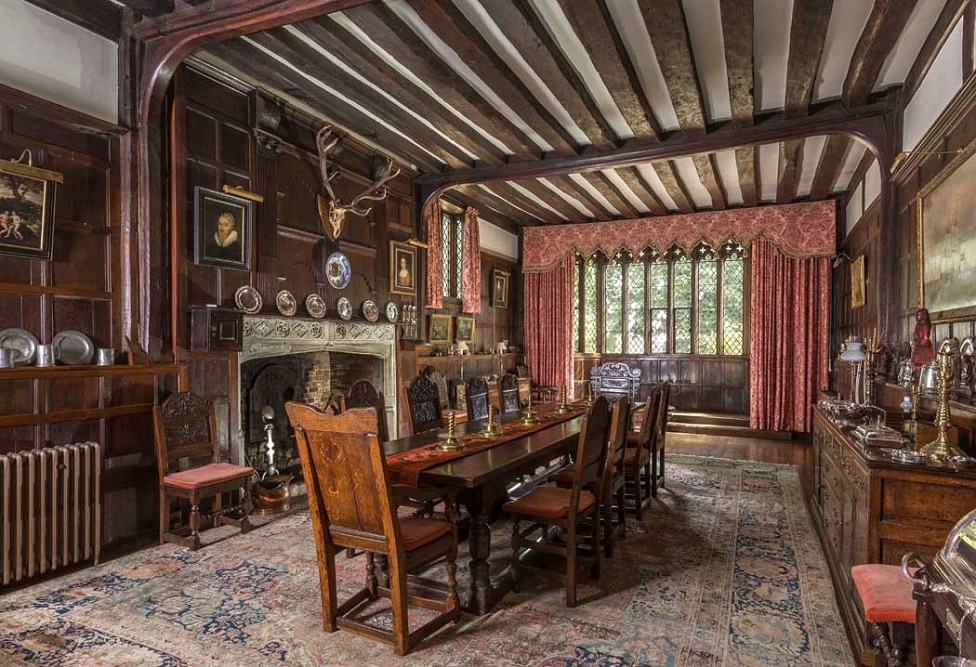 Maidenhead is approximately one mile from the property with speedy commutes into London Paddington taking, on average, 20 minutes. Marlow 7.2 miles, Henley-on-Thames 9.3 miles, Heathrow Airport 14.5 miles, Central London 29.3 miles. (Distances and times are approximate).