Asian cities register weakest price growth in Q1 2020
This is our first opportunity to take the pulse of prime residential markets around the world since our PIRI 100 Index in The Wealth Report 2020. A lot has happened since December 2019.
We are now in the midst of a global pandemic with strict travel restrictions in place and the global economy is forecast to shrink by 3% in 2020 according to the IMF. The latest index results cover the year to the end of March 2020.
At this stage, much of Asia and the Middle East had been hit by Covid-19 with cases in China totalling 83,000 and those in Iran 47,000. However, whilst cases in Italy and Spain were escalating; the crisis was in its nascent stages in the UK and US meaning it is likely to be Q2 before we can accurately gauge the full impact of the disease on prime housing markets globally.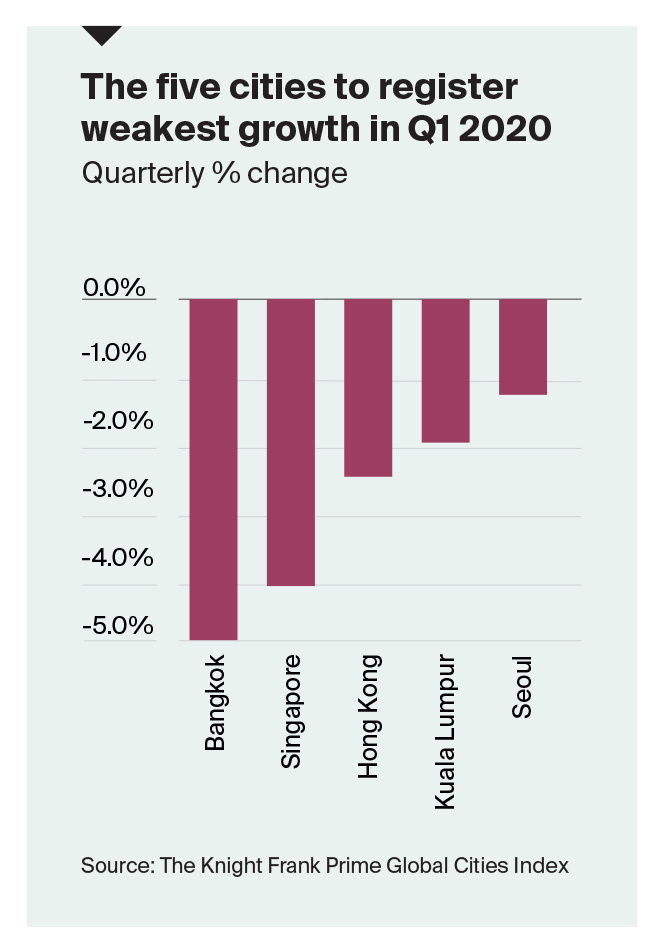 Despite the fact that housing markets are in a state of flux at present with viewings and transactions largely halted in many cities, there is some value in looking back at where we were before the crisis took hold.
As we reported in The Wealth Report 2020, several markets – in particular London, New York and Vancouver – were entering into a new phase of their property market cycles. After several years of prime price declines, in part due to taxation and regulation, we were starting to see sales volumes gain traction and this was certainly evident in January and February. This story continued in the first quarter of 2020 with all three cities seeing their rate of annual decline moderate further in Q1 2020.
A look at quarterly shifts provides some indication as to the impact of Covid-19 with all five of the weakest performing markets being in Asia in Q1 2020 – Bangkok witnessing the deepest decline at -5%.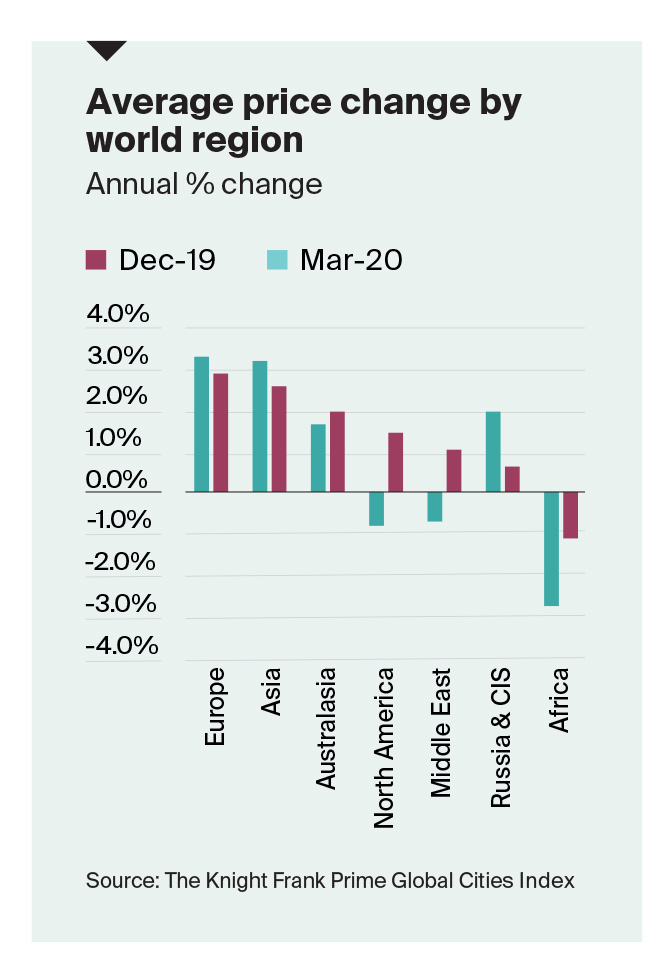 All eyes are now on Asia and its pace of recovery. As we highlight in our Global Residential Outlook, whilst China looks to be seeing improving transactional data, data from Singapore looks to be stuttering following the resurgence in Covid-19 cases.
With travel restrictions firmly in place and with many solicitors and land registries largely closed we expect Q2 to see a marked drop in sales volumes although we expect prime prices in most markets to display some resilience.