Working from home: how we can all leap into our virtual reality
"I am free yet priceless, you can't own me but you can use me, you can't keep me but you can spend me. Once you've lost me you can never have me back. What am I?" 
It was as I picked up my (only!) 5kg dumbbell to exercise in my bedroom that I suddenly yearned for the freedom that comes with being with the people you care about and doing the things you love. I have found myself missing all the little daily interactions that we take for granted – the sound of parents and children on the school run on my way to work, meeting a client at the local coffee shop for lunch, and yes, even the voice of my personal trainer, demanding 10 more reps!
However, staying at home has given me a most valuable gift, and for those still figuring out the answer to the riddle at the beginning, it's the gift of time.
I've had time to reconnect with family, time to reflect on values and priorities, time to enrich existing relationships by discussing things that really matter. Working from home has also meant that I've had time to reconnect with clients I've helped in the past and have long, meaningful conversations with clients whose plans have been halted by this crisis and are now doing their best to plan ahead. How lucky are we to live in a world where modern technology can actually bring us closer together? Whether it's a video meeting with the team over Skype, a presentation on Microsoft Teams with other colleagues or being able to virtually connect with friends and family around the world thanks to the multitude of video-calling apps available. Some of the important things to take away from this are the many lessons we've learned about our capacity to adapt and work, and this period will demonstrate just how productive and sustainable home working can be across many businesses.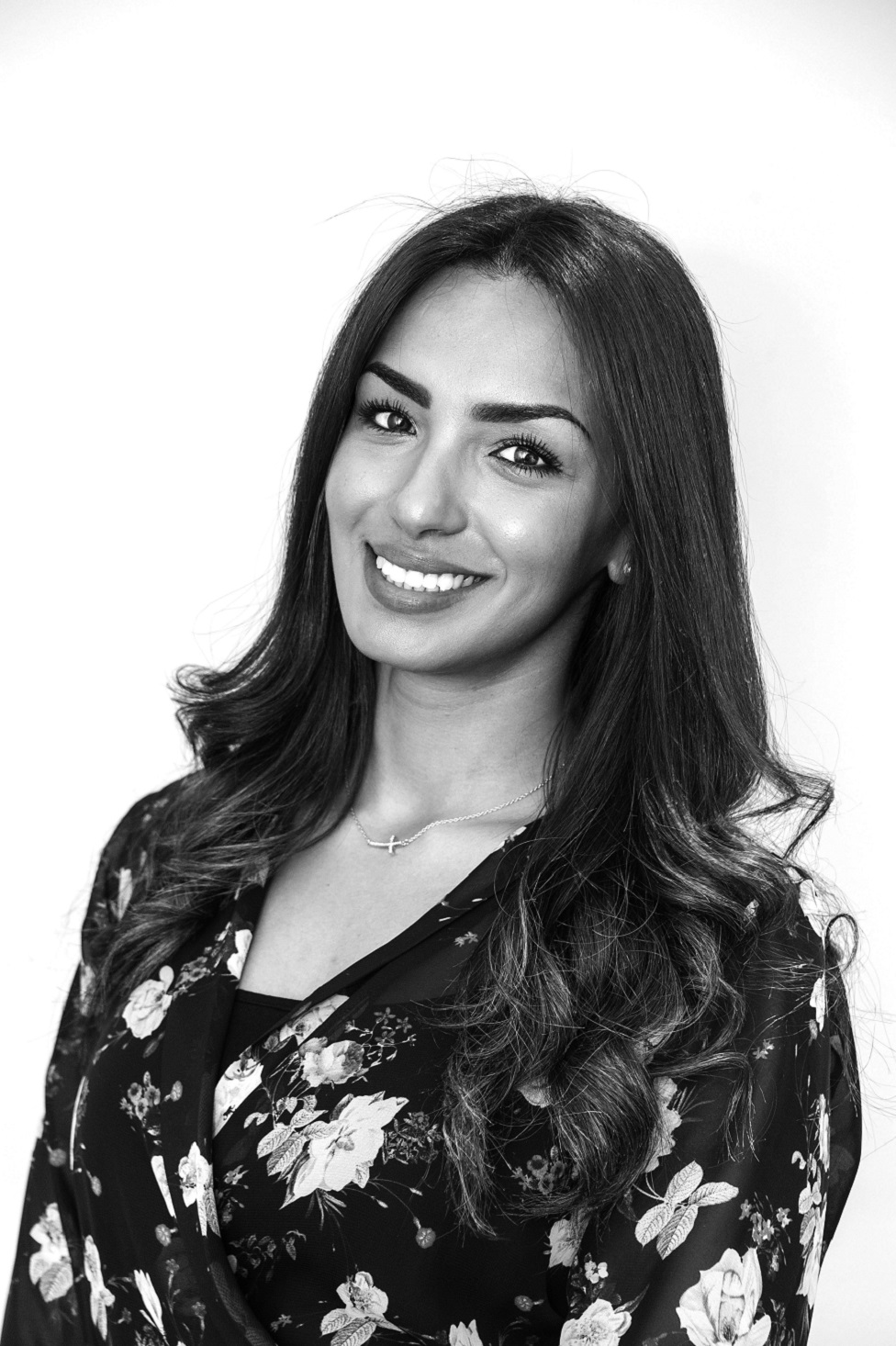 Sarah Khalil, Associate at Knight Frank's Queen's Park office
For some time, we've been using innovative technology solutions at Knight Frank to help our clients remain connected with their property journey, no matter where they are in the world. These include virtual property tours through live streaming, phone calls or via email. Now, with social distancing rules in place, our teams are working remotely and going a step further to provide the same high level of service that Knight Frank is renowned for.
Last week my colleague Marc Collier provided a potential client living in Maida Vale with a market appraisal over FaceTime whilst James Pace in Kensington reported two offers on properties which had only been introduced over video tours and has agreed the sale of one. "We've been doing virtual viewings for overseas students for as long as FaceTime technology has been around," says Gary Hall, Head of Lettings at Knight Frank.
We continue to adapt and to try to respond more rapidly than ever to the inevitable changes in expectations, behaviour and circumstances. Should we all be invested in futureproofing our lives and businesses? Is this a way of getting some of our time back? In the words of Knight Frank's Group Chairman, Alistair Elliott, "The one thing I've learned is every crisis is different, but they do inform you as to how you might respond to the next one".
Operating in unchartered territory, I witness the marketing landscape change daily. Whilst people have been confined to their homes, our online interaction shows strong signs that the market is still active, but simply subdued. Online viewing activity has surged as millions of stay at home workers make use of their extra time by browsing property portals in the same way they do in the days after Christmas.
Playing devil's advocate, there are many who would ask whether a simulated experience can ever be sufficient enough to aid making a life-changing decision such as finding a new home? Some think that the best possible outcome of a virtual viewing is that a serious potential purchaser would eventually arrange to see the property in person before committing. But could having a video tour (which they can rewind and replay!) impede that process or give them a reason to not come and view a property – thus resulting in lost opportunities?
Even though the public loves the efficiency and freedom that online technology brings, it has never managed to replace the desire for human interaction and trusted honest advice. Rather than the faceless data that is so readily available online, I'm relied upon for my knowledge, insight and trusted expertise as a vital property partner. Times like these only re-emphasize the importance of honest face-to-face conversations or clients having a tangible office to come into and meet the team who are looking after what is probably one of their biggest assets.
In a people-focused business like ours, it's important we know our customers and clients and understand their motivation, desires and possible compromises. Flexibility is more important than ever and although I don't believe modern technology can ever completely replace the human element in agency, it is supporting demand for property viewings and inspections during social distancing measures, and likely after they are relaxed. These tools can aid and prime would-be buyers and sellers for an explosion in activity once normality returns – but perhaps in the meantime we should all take a leap into virtual reality.
Find out more about how Knight Frank are operating virtual viewings.