International Property of the Week: Five Beautiful Houses for Sale in Marrakech
1. Architectural Beauty in Palmeraie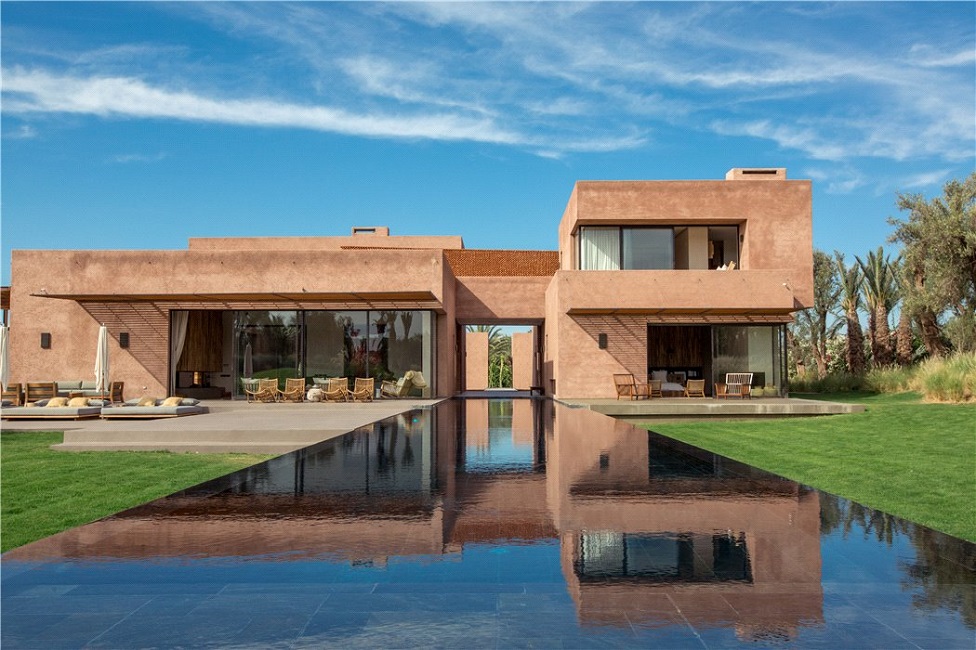 Live at one of the most exclusive addresses in Marrakech among the magnificent palm trees of the Palmeraie. This dusky pink, newly-built villa has contemporary minimalist lines and a wonderfully landscaped garden of one hectare with wide, winning views towards the Atlas Mountains. Three generous living rooms and wide terraces on to the garden and pool make it ideal for entertainment while all five bedroom suites have independent terraces to ensure privacy. The villa is peaceful and secluded yet only minutes from the Medina. Price on application.
2. Luxurious Craftsmanship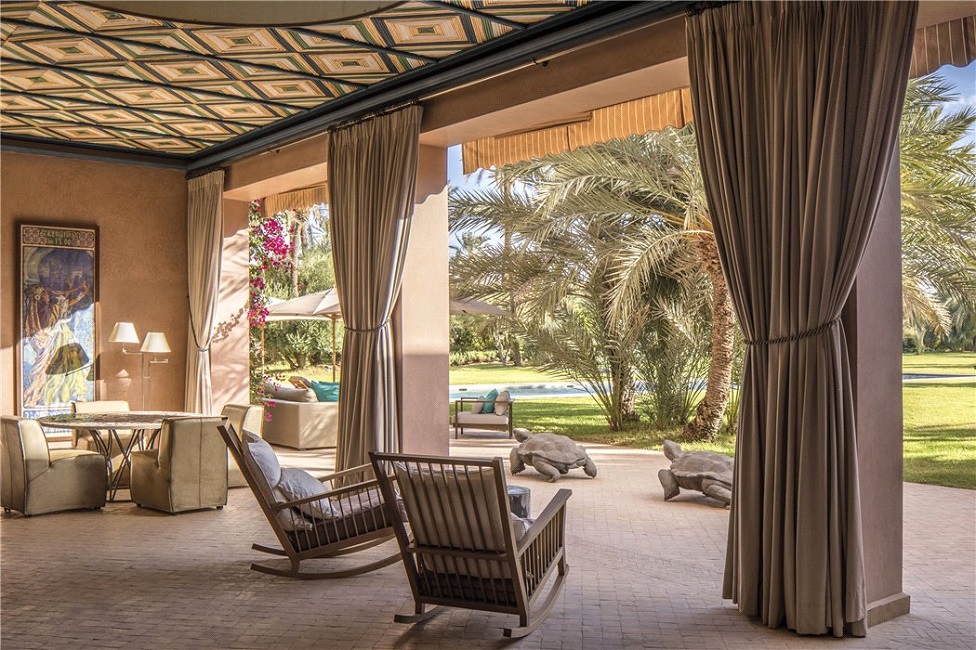 Marrakech is famed for its exceptional craftsmanship and this property in Bab Atlas perfectly demonstrates the painstaking work of those skilled artisans. Exquisite carpentry, creative mosaics and detailed mouldings using the highest quality materials add to the charm of this elegant six-bedroom villa in one of Marrakech's most exclusive domains twenty minutes from the centre. Spacious rooms, extensive staff accommodation and gardens of two hectares including a heated pool, outdoor living rooms, lake, and play area make this a special home in the Red City. Price on application.
3. Art Deco in the Palmeraie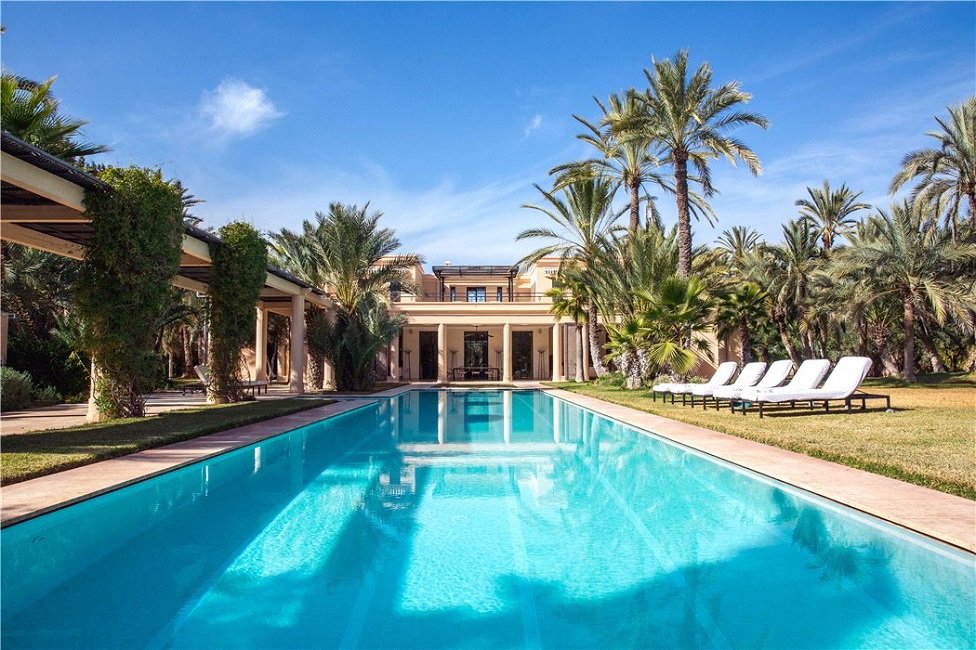 An imposing and imaginative villa in the golden triangle of the Palmeraie designed with an Art Deco flourish to emphasis the extraordinary light of Marrakech. In summer enjoy the wide terraces, mature garden and pool while on winter evenings curl up in front of one of the many beautiful fireplaces. The villa has seven bedrooms and is for sale fully furnished for €4,000,000.
4. A Moorish marvel in the Medina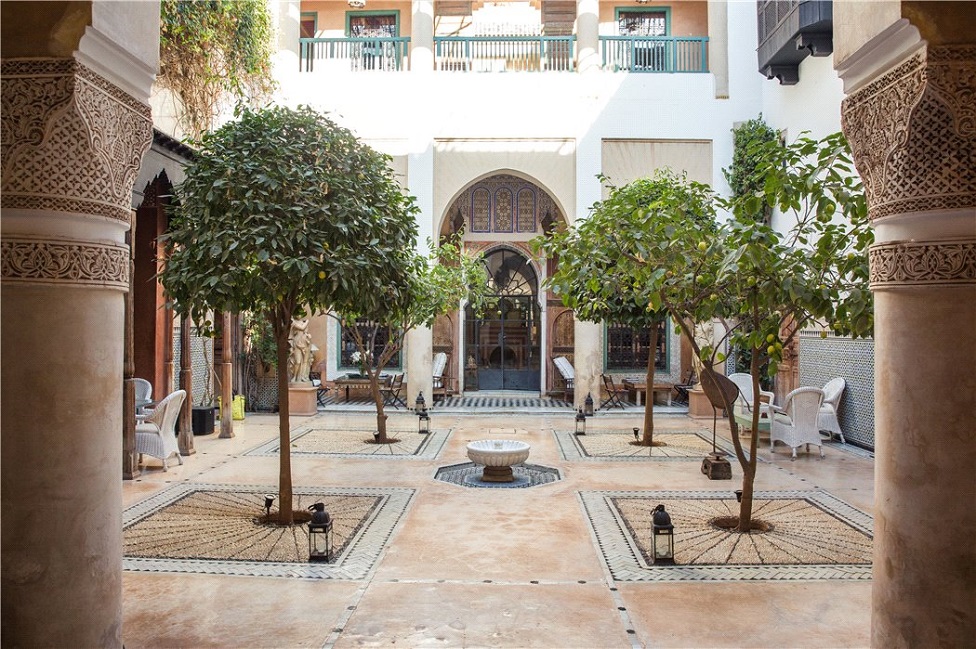 Experience life in the heart of Marrakech's vibrant Medina with this ten-bedroom townhouse. Originally two Riads, this remarkable property has many of the traditional features and flourishes of a Medina home. The elegant entrance leads into a large inner courtyard, one of three patios, one with a magnificent jacaranda tree and one with a swimming pool. As well as the ten ensuite bedrooms there are a further two dormitory rooms, a hammam and a beautiful galleried lounge. For sale at €2,500,000.
5. A Fully-serviced Home on the Golf Course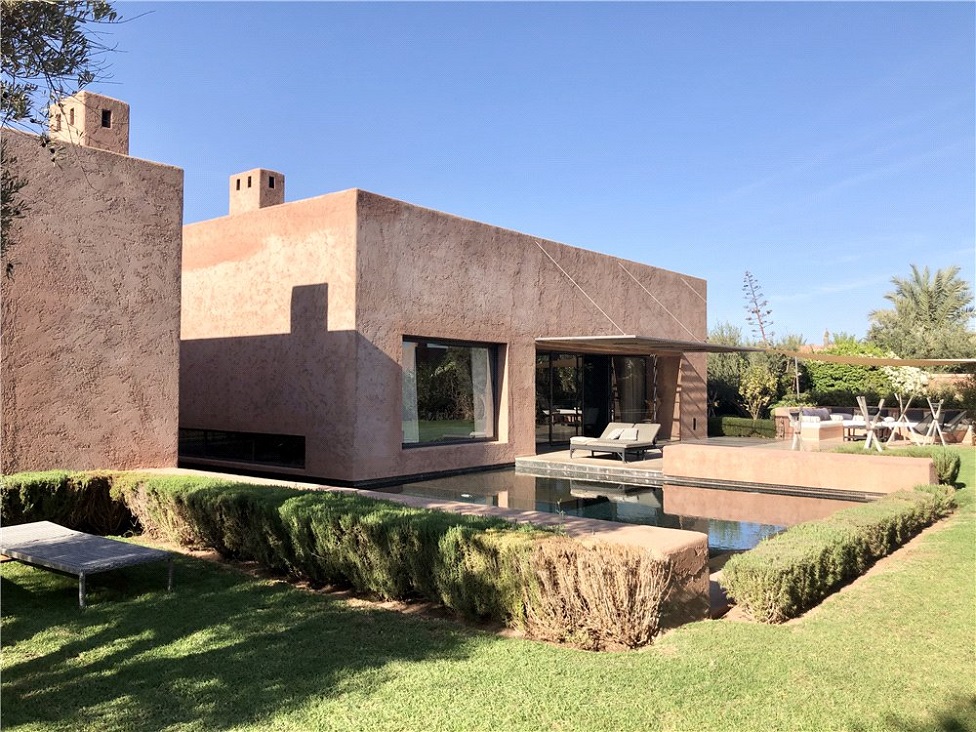 Royal Palm Marrakech has one of the loveliest golf courses in the city among its extensive leisure facilities. There are tennis courts, gymnasium, pools and spa and good Children's Clubs on hand as part of the much-praised Fairmont Hotel. This freehold villa is at the heart of the resort with access to all the leisure facilities and restaurants yet totally private and secure. The contemporary home has four bedrooms including one in a separate guest pavilion, with a garden and pool. For sale at €1,250,000.
For further information on these and all of Knight Frank's Marrakech portfolio contact Mark Harvey, Head of International Sales at Knight Frank.