Virtual Viewing of the Week: Paris, France
This week we're exploring a spacious and luxurious Parisian apartment located in the glamorous 16th arrondissement using a different kind of virtual viewing, where you can explore the property entirely at your own pace.
Click here to go on the Virtual Tour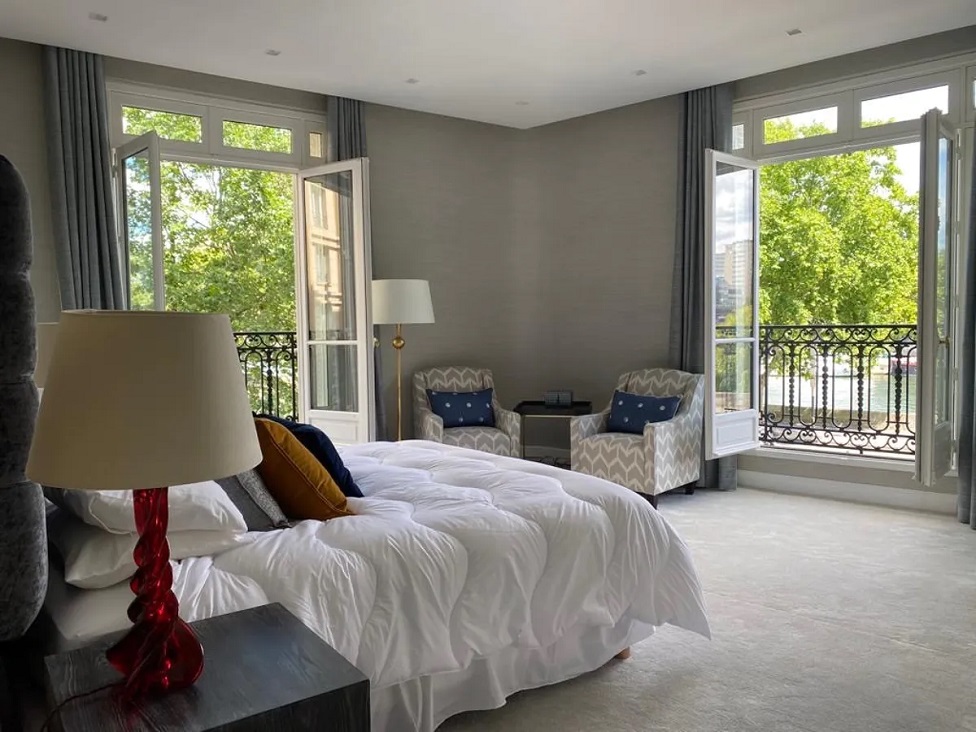 On the banks of the Seine, facing the Eiffel Tower, this sumptuous apartment has been completely refurbished, furnished and decorated.
Set in a beautiful Art Deco building with caretaker and lift, it includes an entrance gallery, a large double living room with spectacular views of the iconic Eiffel Tower, a dining room, a fully-equipped kitchen, a desk, four bedroom suites (each with its dressing room and bathroom) – all fully air conditioned.
The apartment enjoys very generous living spaces, alongside modern and elegant decoration and views of the quays of the Seine, as well as the addition of three service bedrooms and two cellars.