Global Buyer Survey 2020: It's all about outdoor space
Life after lockdown. It's not a phrase that anybody would have anticipated being frequently used during 2020, but now we find ourselves in a place where almost every aspect of ordinary life is being reconsidered in some way. Where we live and what kind of houses we want to live in are no exception. Over the past few months, our homes have become increasingly central to how we live our lives. During lockdown it became an incredibly versatile place – it was where we worked, slept, ate, socialised, exercised and relaxed. Although restrictions have generally relaxed, there has been a shift in the way we see our immediate environment, and what we want from it.
"66% of all the respondents surveyed voted that having your own substantial outdoor space is more important for them now than it was pre-lockdown"
Of the 700 people surveyed from 44 different countries, one in four respondents from the survey stated that they were more likely to move in the next 12 months as a result of the pandemic, the Global Buyer Survey considered what would be the biggest influencing factors when it comes to acquiring a new property. Topping the list is the desire for a large garden/outdoor space. 66% of all the respondents surveyed voted that having your own substantial outdoor space is more important for them now than it was pre-lockdown.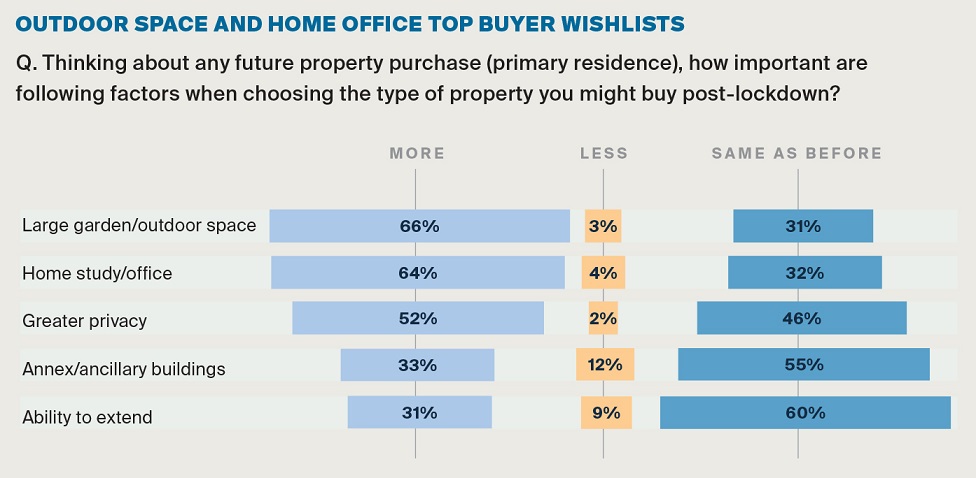 Why does having more outdoor space matter?
Perhaps the lockdown taught us many things, but one of the key takeaways was the important connection between the outdoors and wellbeing. At a time when national anxiety levels were high, our daily dose of exercise or opportunity to relax in the garden became a moment of sanctuary for many. Even when lockdown measures began to lift, the outdoors was the first place where people were permitted to meet friends and family – with gardens offering the opportunity to socialise in a safe and private environment.
However, as we adapt to the 'new normal', homes with their own outdoor space are looking more appealing than ever. The benefits may seem obvious; more room, a chance to get involved with the therapeutic effects of gardening, somewhere to enjoy good weather, a place to exercise – the list goes on. But it also reflects a wider social shift. People are perhaps anticipating that despite the move towards normality, they will be spending more time at their home in the future.
If moving is on your mind, find out more about the properties that Knight Frank has on the market with wonderful outdoor space featured below:
Filled with an abundance of pine, olive and cypress trees, Manoir de Pigranel is the perfect base to soak up all that the French Riviera has to offer when it comes to outdoor living. The surrounding gardens and grounds have been thoughtfully designed together with renowned French landscape architect, Jean Mus, inspired by Provençal and Italianate gardens, creating an emotive and wonderfully peaceful oasis. Offering a prolific rose bed with over 750 roses, an array of soothing water features, immaculate topiary, picturesque fragrant lavender fields and 350 Niçoise olive trees, the dramatic views from this south-facing setting are simply the crowning feature.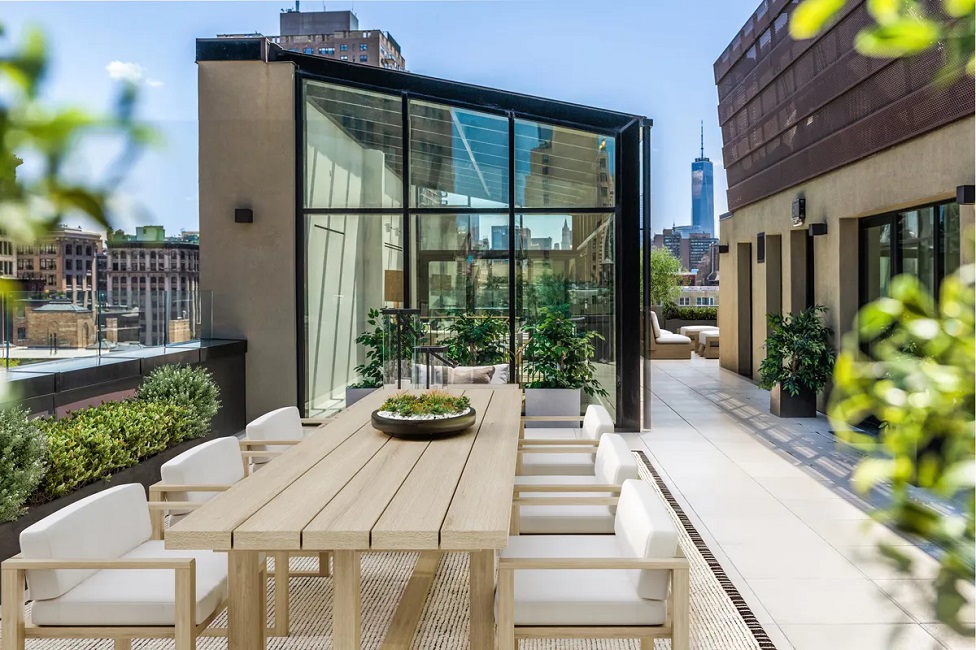 Located on a tree-lined street in the heart of historic Greenwich Village, 66 East 11th is a boutique condominium featuring just six residences, with this one-of-a-kind 7,693 square foot triplex penthouse and colossal 2,300 square foot rooftop oasis sitting at the top. Complete with open southern, eastern, and northern exposures, this incredible home offers fantastic light, enormous proportions, and beautiful views of both uptown and downtown landmarks. However, the real draw of this incredible living opportunity is its vast terrace which intermingles with the downtown skyline's water towers and iconic buildings, opening up to a collection of lounge areas with the ability to create lush, restorative green spaces.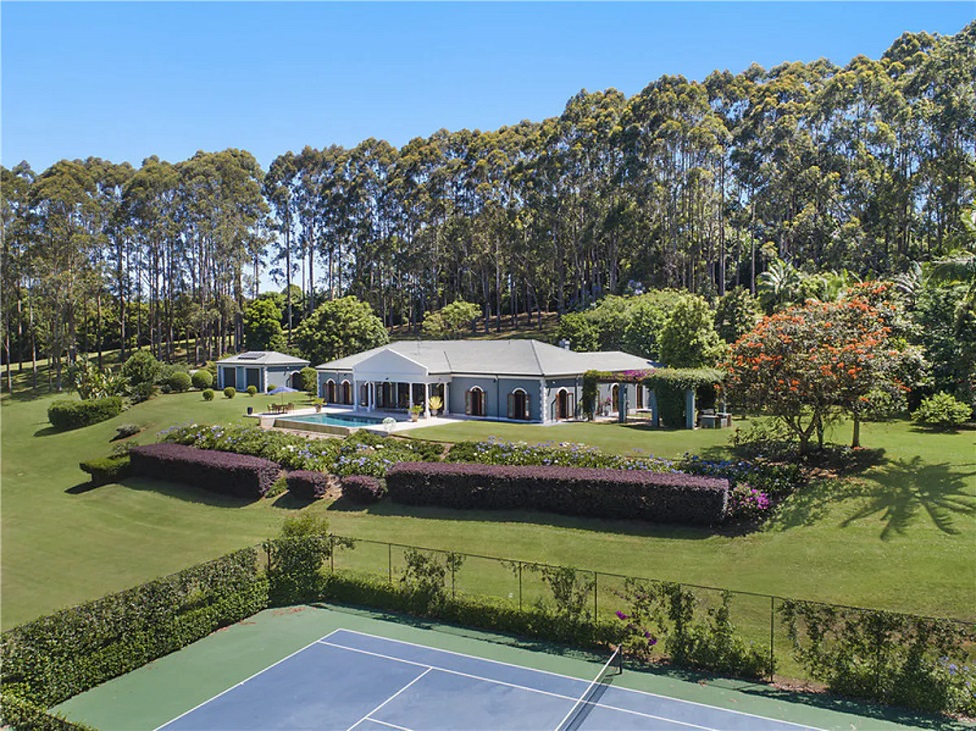 Sophisticated and chic, Kooringal offers a timeless elegance and grace that cannot be imitated.
A property designed for discerning buyers, Kooringal is set on 26.5 private acres, and was built in 1994. Surrounded by magnificent stands of Black Butt trees, the house is the perfect centerpiece for the beautiful and aromatic gardens, which combine Tuscan and Mediterranean elements in a uniquely Australian landscape.
The double entrance is framed by an intimate, perfumed courtyard garden. With its backdrop of roses and gardenias, this courtyard is just one of the property's many outdoor/indoor entertaining areas. There is also an infinity edged 11 metre pool and full sized tennis court, in addition to the working organic home vegetable garden and fruit trees including lemons, limes, mandarins, oranges, peaches, plums, pears, fig, mangoes, bananas and loquats. Flowering plants include gardenias (three varieties), magnolias (native and exotics), frangipanis, african tulip trees, gordonias and camellias, jacarandas, ginger, heliconias, bougainvillaea and wisteria.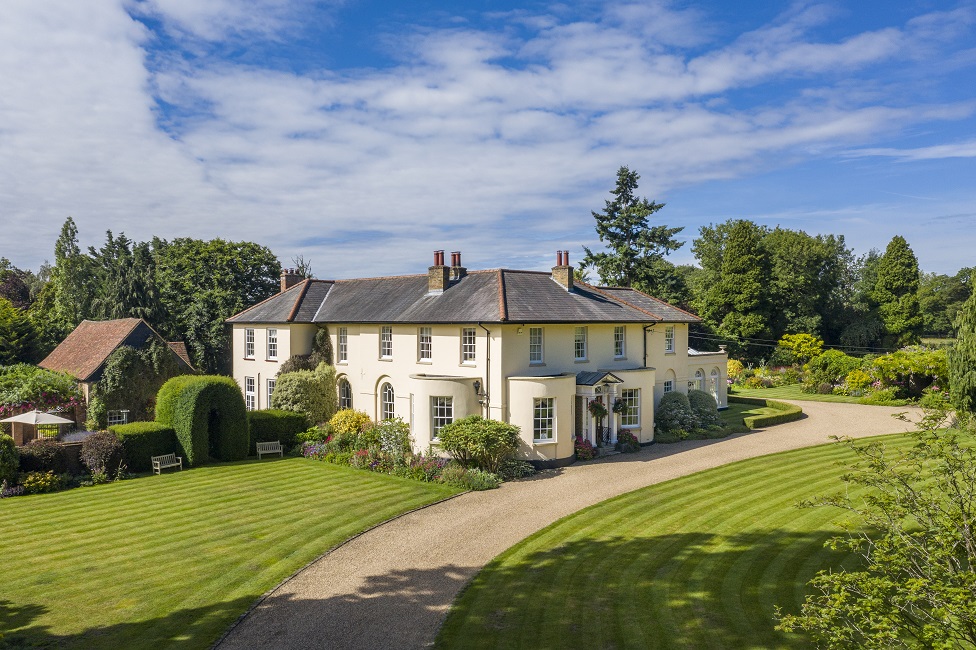 An impressive family house just outside of the much sought after village of Chipperfield in Hertfordshire. One of the finest yet most unknown houses in the area, the original part of the house is believed to date from around 1780. However, a particular feature of the house are the beautiful mature gardens and grounds. Throughout there is a mixture of well-manicured lawns, mature trees and wide borders bursting with colour, as well as an orchard, kitchen garden, pond and wildflower meadow. The grounds also extend to a large paddock, with a small maturing woodland, from which access can be gained to the adjoining Chipperfield Common.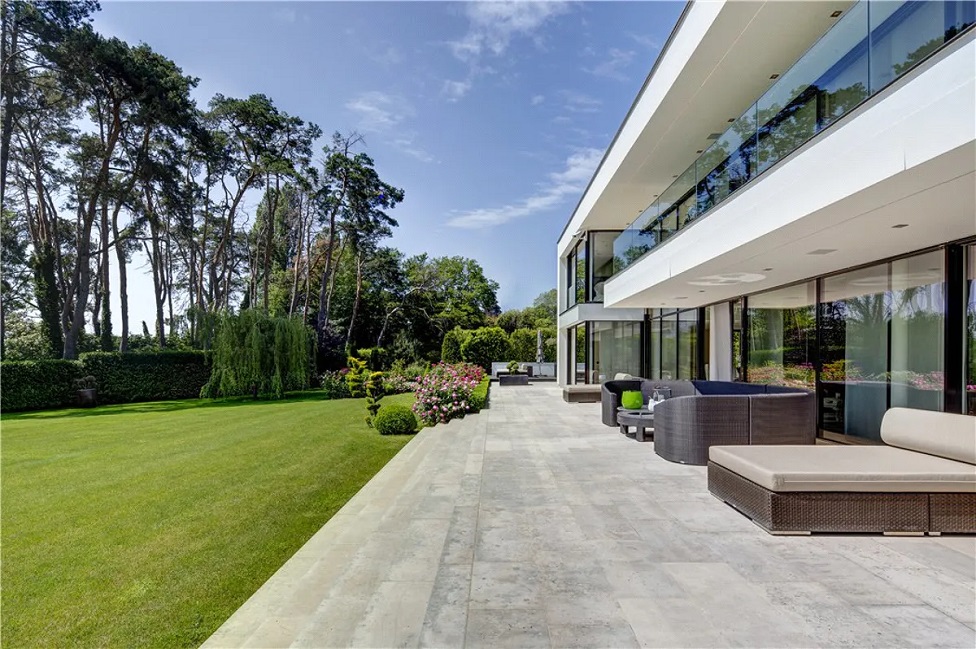 This contemporary waterfront property is situated in the charming commune of Saint-Prex. Centrally located in a secure private domain, this splendid property has a privileged waterfront position and has been designed to make the most of the beauty of the lake. Built in 2015 the house, with its transcendent contemporary architecture, this villa stands on a plot of over 10,000 sq mt with beautiful gardens offering breath-taking views.
For more insights and information, discover the Global Buyer Survey 2020. To learn more about our homes for sale overseas, please contact Mark Harvey.