Downtown Los Angeles in the spotlight
The nominations are in, the dresses are chosen and the biggest names in the film industry are red carpet ready. It's award season in Los Angeles and the most coveted prize of all are the Academy Awards, the Oscars, due to be handed out on 9th February at the Dolby Theatre in Hollywood.
Hollywood is in the world-famous heart of the film industry but is just a small part of Greater Los Angeles, a 100-mile wide swathe of prime southern California. Despite its substantial size, as land has become ever more scarce over the past two decades, Downtown Los Angeles has transitioned from a horizontal city to a vertical one says Jason Mansfield, Associate Partner at Knight Frank.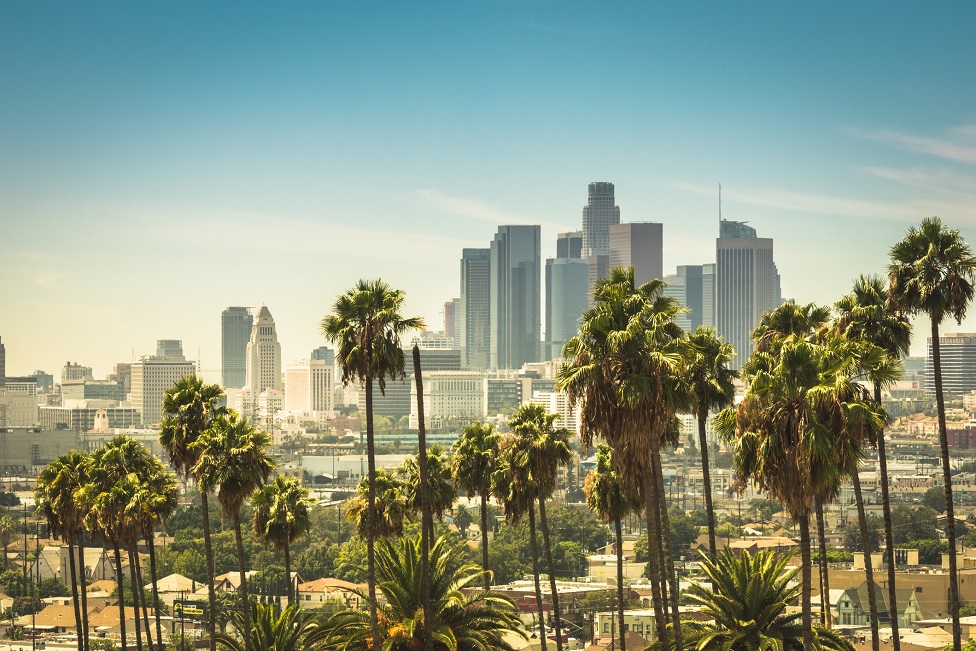 Above: Downtown Los Angeles, USA.
"Historically celebrity buyers have focused on large detached homes in Beverley Hills or Bel Air while wealthy clients today want Bird Street, Holmby Hills and Malibu. Interestingly, over the past couple of years we have seen an increase in people looking for property in Downtown LA. Increased investment since 2010 has drastically transformed Downtown Los Angeles, adding large art galleries and museums, trendy hotels, funky restaurants and renewed public spaces and there is a real appetite for new high-end, city-centre homes."
Los Angeles is the host city for the 2028 Summer Olympics and its preparations include significant improvements to the Metro system. These should ease the legendary rush-hour traffic congestion and provide faster connections to LAX Airport for the 84 million travellers who pass through each year.
Los Angeles is a less international market than New York or Miami despite its global fame as the centre of the entertainment industry with only around 10 per cent of buyers coming from outside the USA. In general, buyers are more focused on the lifestyle on offer – 330 days of annual sunshine and both rugged mountains and golden surfing beaches within easy reach – rather than maximising potential rental yield.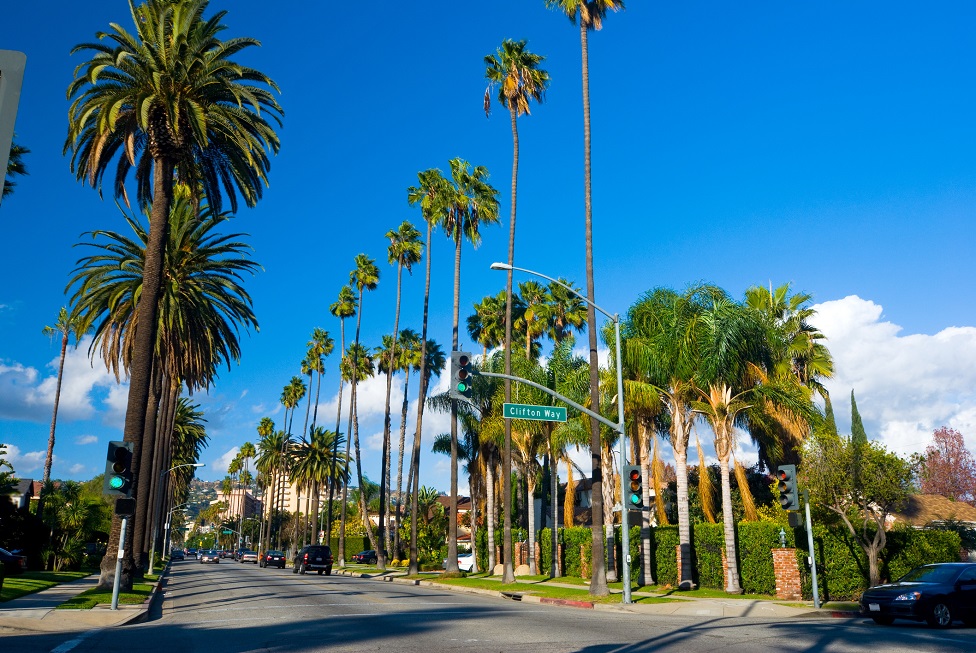 Above: A tree lined street in Beverley Hills, Los Angeles.
As well as Hollywood celebrities, Los Angeles has a growing number of tech entrepreneurs with 500 start-ups in Silicon Beach, a tech hub focused around Marina Del Rey Coast and Venice Beach. These start-ups are helped by 230,000 students at 82 colleges and universities in LA providing a steady stream of skilled young talent.
LA is always changing and that is part of its appeal. Stan Smith, head of sales at Knight Frank's LA associates, points out that the older areas, which were abandoned as LA developed to the west in the 1950s and 60s are now coming back into favour. Because of the severe housing shortage and increase in pricing several neighbourhoods are being rediscovered by millennials. The hot areas are all near Downtown: West Adams, Jefferson Park, Lincoln Heights, Mt Washington and Leimert Park. Helped by affordability, wonderful old houses are being rediscovered and refurbished. "It's an entire renaissance," comments Mr Mansfield.
Homes for sale in Los Angeles
Two five-bedroom examples of exceptionally designed detached LA properties currently on the market: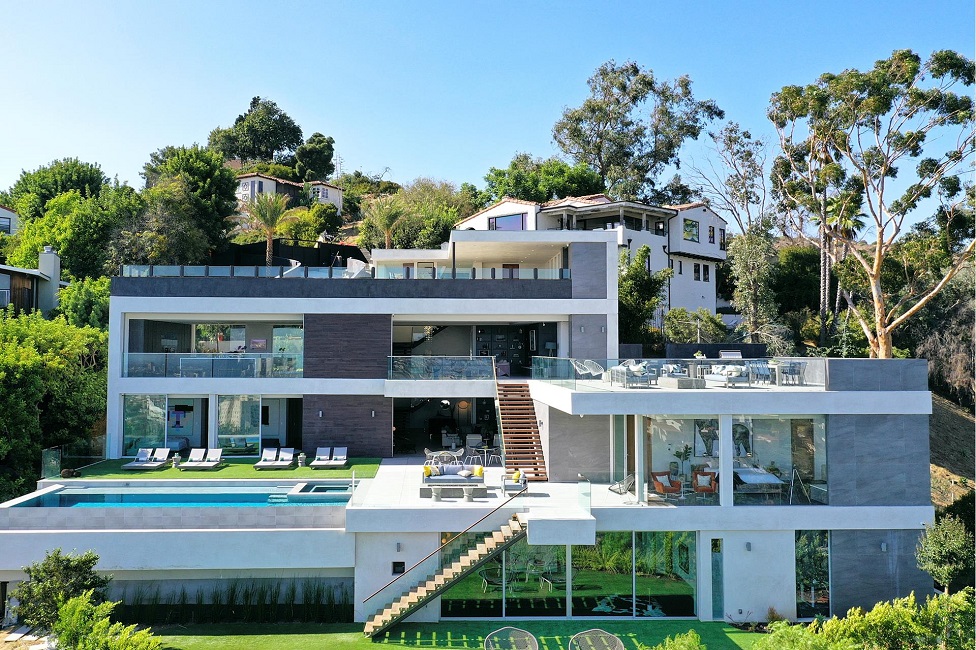 A three-level modern masterpiece in Outpost Estates in Hollywood Hills West, the work of LA architect Marc Whipple, with wonderful views taking in the Hollywood sign, the Pacific Ocean and across the entire city is newly reduced to US $12,950,000.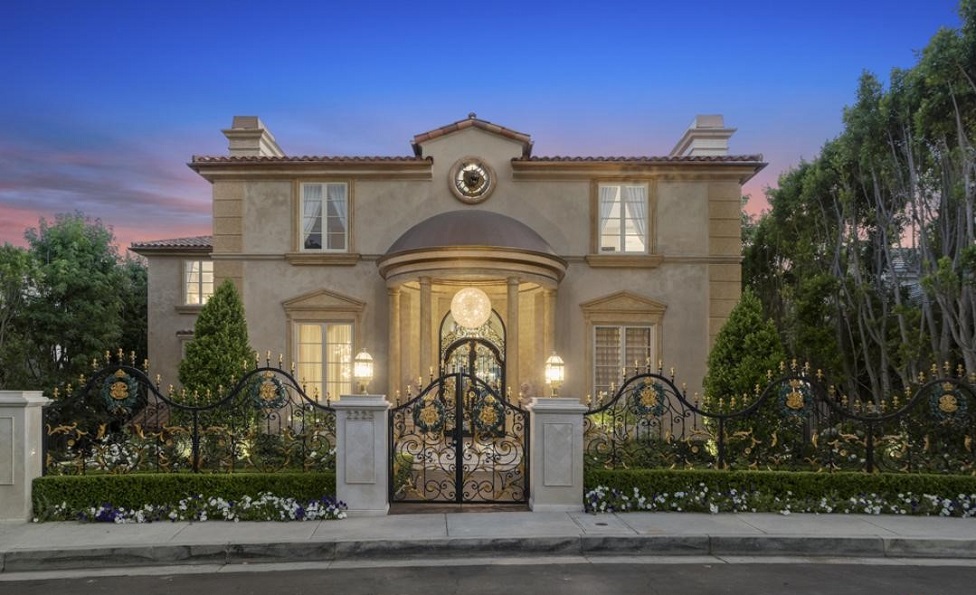 In the gated community of Bel-Air Crest, two miles north of Sunset Boulevard, a substantial home with grand proportionsand remodelled with extensive Versace-inspired design is US $8,950,000.
Prime property prices peak in Bel Air, Beverly Crest and Mid City West. "Under US $2,000,000 the property market has stayed strong while over US $20,000,000 it is also performing well," says Mr Mansfield. "Between these two markets we are seeing steady growth with annual price growth currently of 4 per cent."
This growth is expected to last for the medium term. The local economy is strong, set to outperform the USA average in the next two years while forecasts estimate that LA will have the third highest concentration of ultra-high-net-worth individuals in the USA by 2026, over 4,000 residents with US $30 million or more in net assets.
Los Angeles, the cultural, financial and economic centre of California, looks ready for its close-up.