A view from New Zealand
As of 12 May, New Zealand has had 1,497 confirmed cases of Covid-19, with the latest increase being three, and 21 confirmed deaths, according to data from Johns Hopkins University.
The country was quick to implement travel restrictions and adopted a four-level alert eradication strategy. On 26 March the country moved to level four and a nationwide lockdown.
After 32 days the restrictions began to be eased moving the alert level to three and as of 14 May the level will be reduced to two. In this phase schools will reopen, workers can return to offices, restaurants and retail stored can resume trading.
Since the government began easing the restrictions, New Zealand and Auckland has seen an uptick in activity. Below we highlight various locations monitored by Google's Community Mobility Report which shows a small decrease in the amount of time spent at residential spaces, to +20% compared to baseline from a height of +40%. In regard to places of work, this has risen to 37% below baseline up from a low of 91% below baseline a month ago.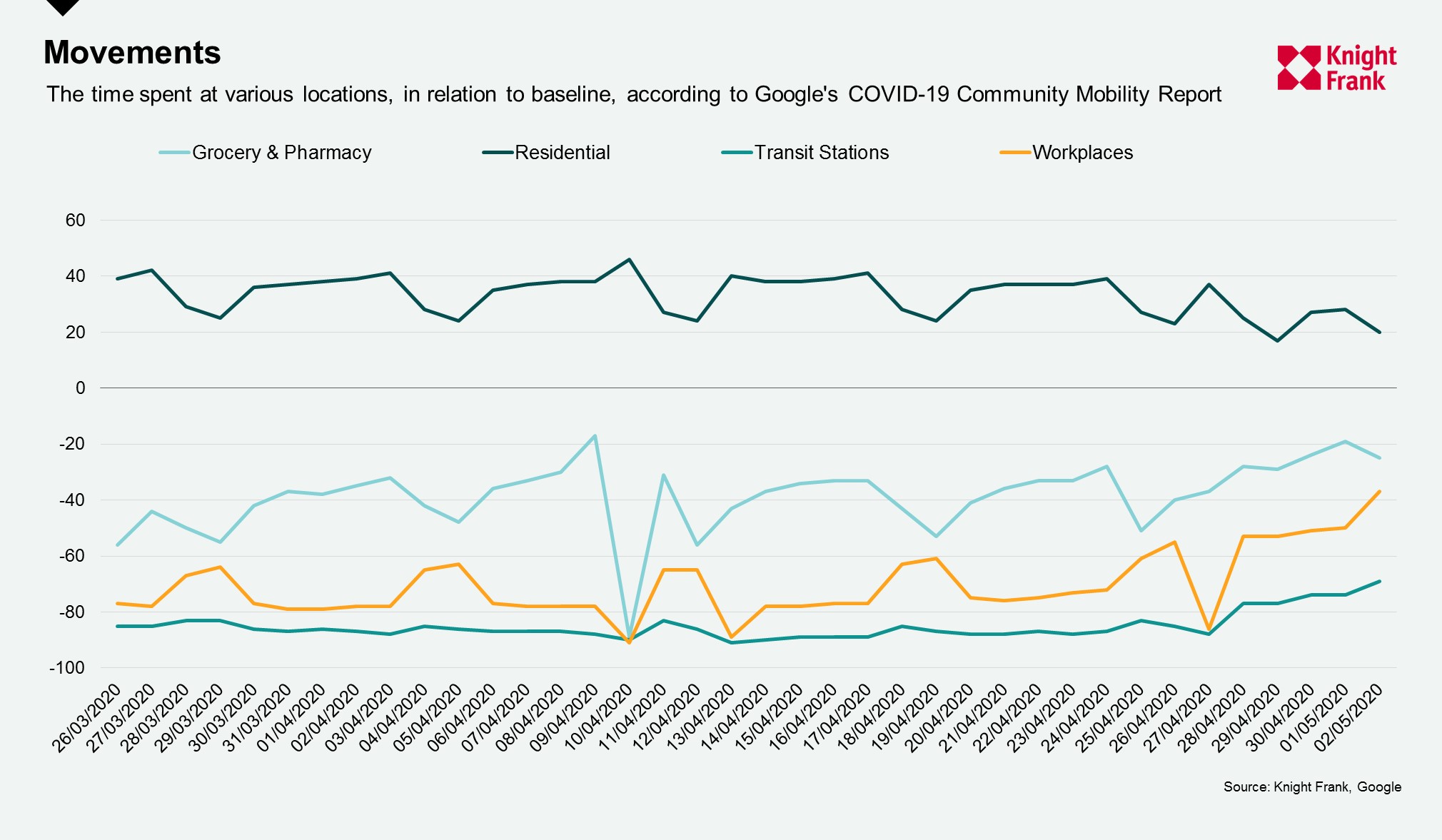 In residential markets, as shown below, both New Zealand and Auckland had seen an uptick in annual price growth in the second half of 2019. This was largely due to a boost in confidence and lack of supply in the market.
The market is expected to remain largely resilient through the COVID-19 pandemic. Kate Everett-Allen notes that "the fact that the market is less dependent on foreign buyers means it is better insulated. Domestic demand will come back first in most countries, with international interest slower to recover as it will be dependent on lifting travel restrictions, and recovery in more than just one country."
The way in which New Zealand is emerging from the crisis is likely to underline the confidence, in addition the government is hoping to spur activity in the sector by easing restrictions on lending for at least 12 months – combined with record low interest rates at 0.25%.